Fishing Lures That Actually Work
Be The Hero Of Your Next Fishing Trip!
Imitates What They're Eating
Don't Ruin Your Fishing Trip With The Wrong Lures.
You Might Not Catch Anything And You Definitely Won't Catch As Many As You Would With Buggs.
Our Fishing Lures Work
For more than 10 years, we have uniquely designed and successfully tested lures for 10 species of fish across the world and helped fishermen find success!
---
1. Shop
What fish are you trying to catch? Click on a fish below for suggestions.
---
2. Buy
Select from the kit or individual lures that best fit your fishing expedition.
---
3. Fish
Have fun and be confident in knowing you have what you need!
What fish are you trying to catch?
Click on a species below to view the best Buggs lures for the job.
"Being a sight fishing guide, these pay the bills. Plus the customer service is top notch. Heath and friends really care about your experience."

Clay Sheward

"Great action, red fish love them, and very durable."

Troy Garza

"High quality products! Fish don't turn them down and the durability its outstanding! Love them!"

Dusty Hayes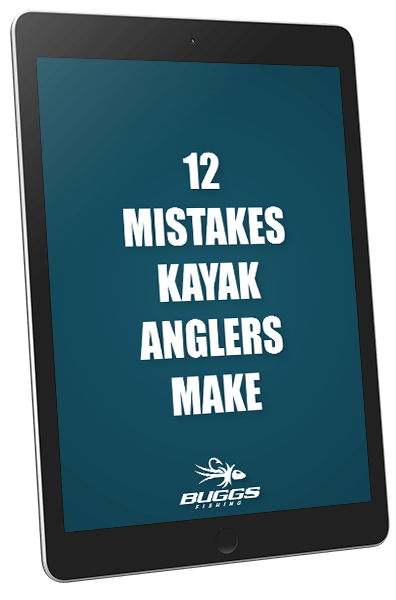 ---
The 12 Mistakes Every Kayak Fisherman Makes
Download Right Here, Right Now. =

Free
The Best Fishing Lures
Buggs Fishing Lures are inspired by the most successful fly patterns in the world, transferring the best fly fishing ideas to lure fishermen. These are hand-tied lures, using the same materials and techniques used to create the best fly patterns. They are tied on specially designed, weighted jig heads, and are made to be fished with baitcast and spinning equipment.
Buggs Fishing Lures are made to imitate what game fish eat, including bait fish, crustaceans, and any other forage found in your local waters. The materials and tying techniques can be applied to create lures to catch just about any fish that swims.