---
Fishing Gifts are perfect for the Fisherman on your list, and Buggs Fishing offers an assortment of choices. Saltwater and Freshwater Anglers, plus tyers of Jigs and Flies will find something they like. Below you'll learn about what we offer and how we can help you choose the perfect gift.
Texas Saltwater Fishermen
Bugg Fishing Lures were born on the Texas Gulf Coast, and we've got you covered if you need a fishing gift for a Saltwater Fisherman in Texas. We've taken feedback from Professional Fishing Guides, Tournament Pros, and our Best Customers to organize the most effective lures for each section of the Texas Gulf Coast.
In the Buggs Fishing Store you'll find Selections for the Upper Coast, Coastal Bend, and Lower Coast. These lures work great for Redfish, Trout, Flounder, and all the other gamefish found in the Flats, Bays, and Surf along the Texas Gulf Coast. The lures come rigged and ready in their own Custom Bugg Box.
Shop for Gifts
And if you'd rather they pick their own, we have the Buggs version of a Gift Certificate. You purchase and give (or we'll send) a Custom Bugg Box, and inside they'll find a Gift Certificate for 6 or 12 lures. They can choose them at their convenience, and we'll ship them at no additional cost.
If all this seems terribly confusing, we'll be glad to help. Head to the Contact Page and send us a note. We'll get in touch with you and help you figure out the perfect Fishing Gift for the Fisherman on your list!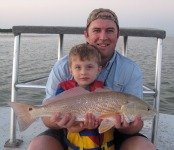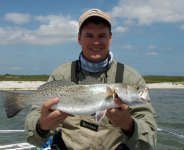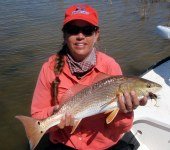 Future Fishing Gifts

As we grow as a company, we'll be adding more gift ideas to this page. A few more notes on the store and another idea: We also offer two books that are fantastic resources for Wade and Kayak Fishermen along the Texas Coast. You'll find them in the store as well. They make a great complement to our lures.
Bass Fishing Lures

We also offer very effective and unique Bass Fishing Lures. They can easily be chosen for all or part of a 6-pack or 12-pack.