---
We're happy to share these valuable Winter Fishing Tips from decorated tournament angler, Captain Kaylin Barlow. She presents an advanced technique for targeting spooky fish in demanding sight casting conditions. These redfish tips also serve as excellent bonefish tips and can apply to many other environments!
"Were you Buggin' it?"
We've developed our own language at my house, I think. This was Captain Thomas' question to me as I talked on the phone with him about my fishing day. We've probably made many new verbs out of our favorite lures. Indeed I was Buggin' it. Middle of December, warm and sunny, clear water, cruising redfish, me on the poling skiff…heck yeah I was Buggin' it today!!
---
Unravel the Mystery with Buggs and These Tips
---
Winter Fishing can be an absolute mystery. In Galveston, our normally off color or downright muddy water clears up once the temperature starts falling off. It can even get gin clear in spots. If you are fortunate and happen into the redfish, either schooling or singles, often your normal standby redfish lures will freak them out because they are either looking for something specific and small or they are already spooky in the clear water. This is the perfect opportunity to tie on a Bugg and apply these Winter Fishing Tips!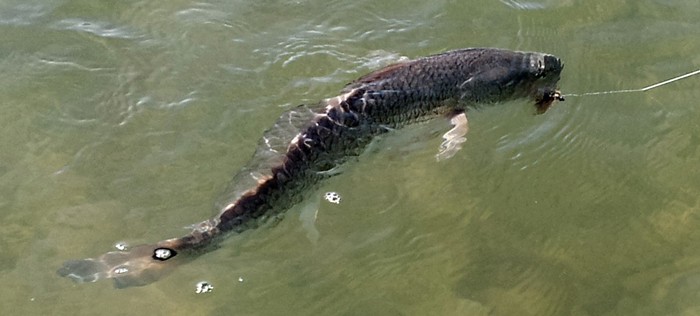 Go Smaller and Match the Bottom
---
Unlike in the Summer when a bulkier, heavier Bugg is often the lure of choice, in the Winter I like a slimmed-down lighter weight version for the quiet entry and smaller presence in the water. It is also more important to consider what the reds are feeding on. Typically, Captain Thomas and I will tie on a Blue Crab Bugg. Blue Crab is a versatile color and seems to work most anywhere but it is by no means the only effective color!
For the first time, I actually had some reds completely uninterested in Blue Crab this Winter. So lately in this cool weather and clear water, I've been focusing on matching the color of the bottom more than trying to mimic a critter color. This technique has been working well because the redfish are tending to be suspicious of anything that stands out too much or seems out of season.
I also realized that I hadn't been seeing any blue crabs but I was still throwing it. When I started experimenting and matching the bottom, I experienced great success utilizing this Winter Fishing Tip! Over lighter color sand or silt, I've been throwing varieties of white or light naturals such as tan and pale pink. Over the short fuzzy grass we have on the upper coast, Texas Tea and Chained Beast have been working well. Dawn Patrol, Black Gold, or Texas Tea over darker mud or oysters is a good way to go.
Presenting the Bugg
Careful casting and gentle movements of the Bugg will be effective for all but the most stubborn reds in this winter water. Look for them as the sun heats up the flats over mud or short grass. Cast near but not too close and wait for the red to find the lure.
The wonderful thing about Buggs is the fur. It undulates in the water providing just enough natural-looking movement without needing to move the lure very much. Reds will spot it and think it is some tasty little critter. Go on out with a few different colors so you can figure out what they want and give it a try!
Conclusion
I hope you enjoyed these Winter Fishing Tips from Captain Kaylin Barlow. This is her first contribution to our website. She and her husband, Captain Thomas Barlow, were early adopters of Buggs and are valued members of our Pro Staff. To learn more about their Guide Service, follow the link below!
Thanks for visiting the Winter Fishing Tips page. I hope you'll benefit from this expert advice from Kaylin Barlow. Keep in touch and let us know how you do!