My Dad's been selling cowboy boots to western stores for 46 years. I joined him almost 10 years ago. This job has been a blessing, paying our bills while I continue to build the Buggs business. Yesterday my Dad talked with one of his customers. The man said that he gets calls for a feather accessory for cowboy hats. These are decorations that attach to the hat band. The man asked if I could come up with anything?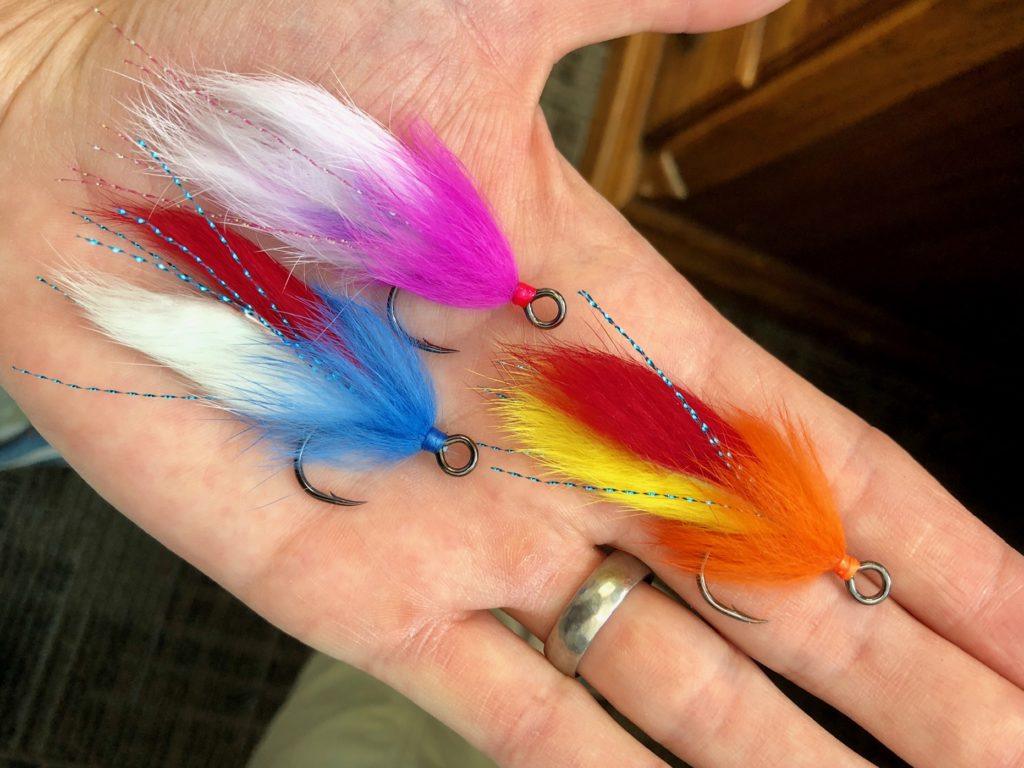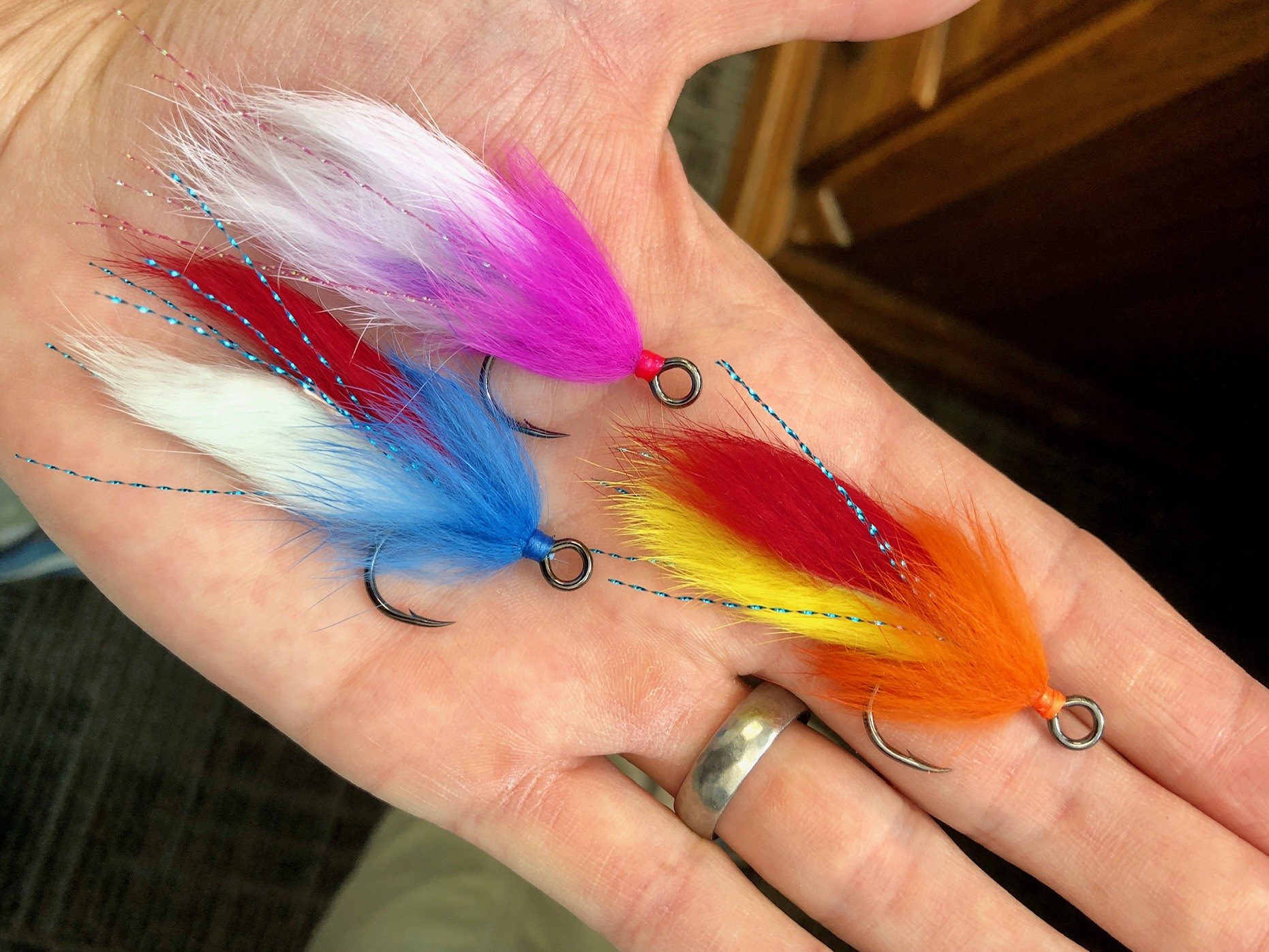 I tied these up yesterday. I love tying, coming up with new ideas. There's an Astros color, a pink/white, and an America/Texas inspired option. I tied these on an inline hook. That means that the hook eye is in line with the hook shank. I figured that if you wanted to stick it in your hat band, the inline eye would help.
I like how these turned out. I don't know if they'll fit correctly in the hat band, or if they'll look too small. They could easily be enlarged. The problem is, I have no business working on a new project right now. It's not the smart thing to do.
One of the lessons I'm constantly learning is that sometimes I have to turn off the creative side of my brain and engage the practical side. The practical thing to do to build and sustain the Buggs business is to build inventory in my best selling Buggs. When I have more inventory, I'll be able to sell to more stores and fill more orders for my online customers.
That's just what I'm doing. We've put together materials to produce thousands of 2nd Generation Curl-Tail Jigs. Just waiting on the jig heads before we ship them to the factory.
But in the meantime, when an idea pops into my brain or is suggested by someone, most likely I'll sit down and tie something. Just to see how it turns out. Like I said, I don't need much of an excuse…
Catch you later!
Questions or Comments? Post here or email me: heath@buggsfishing.com