Question from a Customer in Louisiana: I sure wish you would still make single tails for your jigs. Me and another kayaker here in south Louisiana have had far better success on the single grub tail than the double. I think there is more noticeable action in the single tails. I have since ordered gulp 3" grubs in chartreuse and have worked great.
Answer: We're not going back to the Single Tail Grub on the Curl-Tail Jig.
Background: First the background. For years we offered the Curl-Tail Jig rigged and ready to fish with a 3″ grub tail. When I designed the 2nd Generation of this Bugg, I made three changes. The Single Tail Grub was Replaced with a Double-Tail Grub. The weed guards were upgraded from 30 pound Mason to 50 pound Mason. Lastly, a single rattle was added to the bottom of the Bugg.
Options: We still sell the 3″ Single Tail Grubs on the website in packs of 7. These are the exact same Grubs we used to rig the Curl-Tails with. So you're welcome to purchase these grubs and switch out your tails. If you want, we'll switch them out for you before we ship your Buggs. Just leave a note in the comments section at check-out. Here are the Single and Double Tail options, in the Blue Crab color.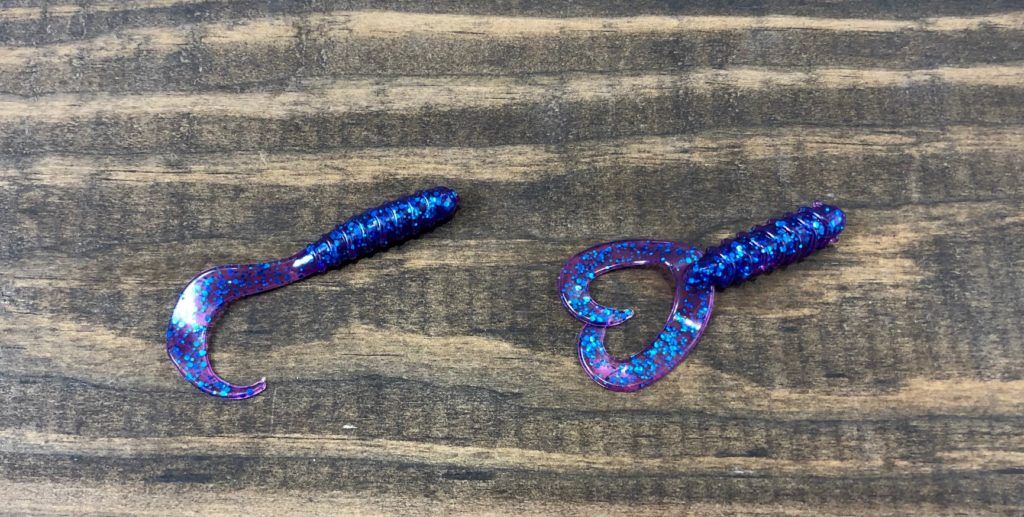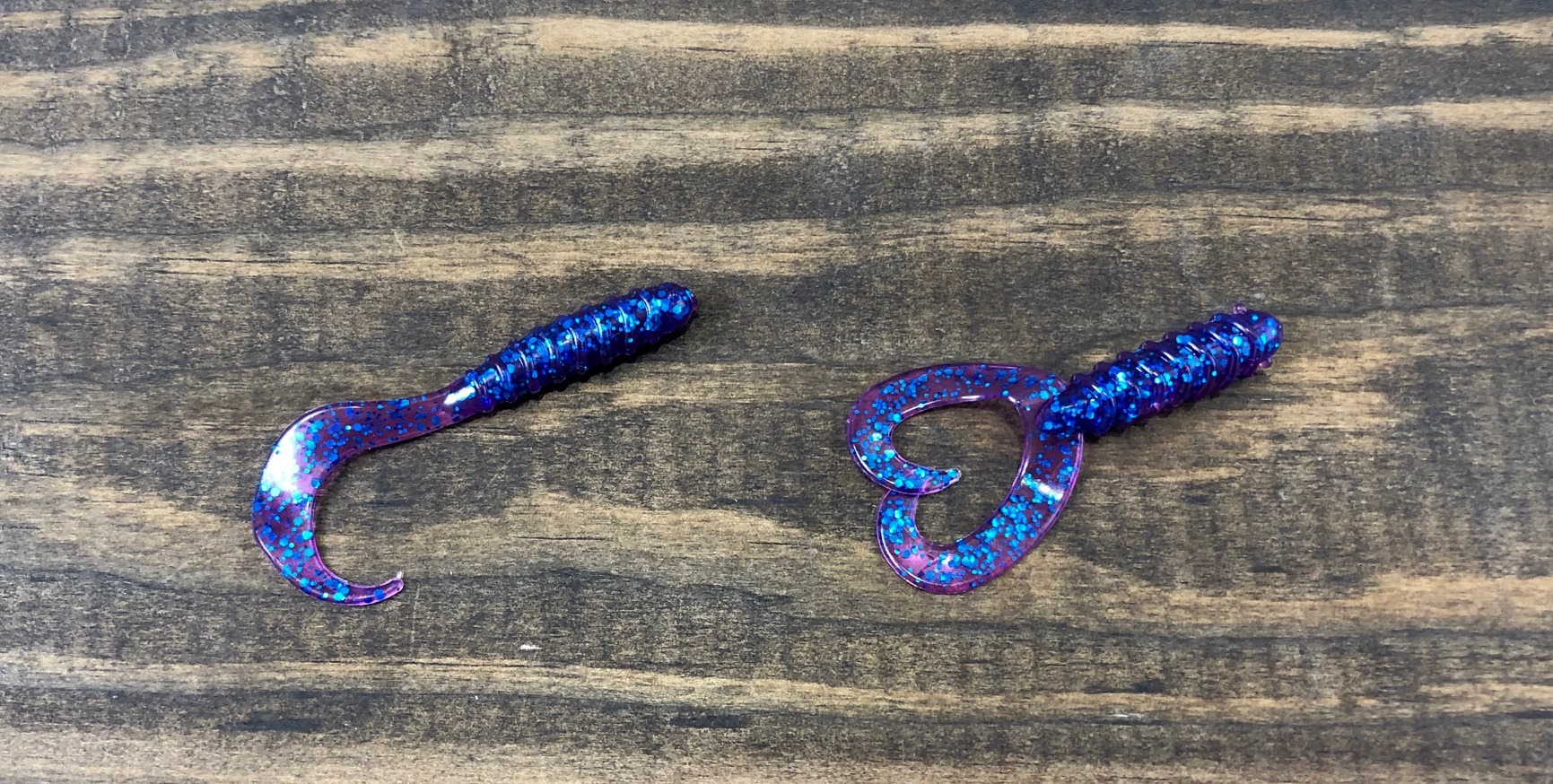 Future Consideration #1: One year from now I hope to make available a Flats Bugg in 1/4 oz. The Flats Bugg is the little brother of the Curl-Tail and is tied on a little different jig head. I've already received the 1/4 oz. jig head prototype. It looks great and I'll be ordering the jig heads soon. Once I have the jig heads and I have room in the production schedule I'll get the first batch made. These 1/4 oz. Flats Buggs will come rigged with the 3″ Single Tail Grub, the same one we used for the Curl-Tail. And the profile will be almost identical. I expect this Bugg to be among our Top 10 Best Sellers when it is released. Here are the three existing sizes of Bonefish Jig Heads and the future 1/4 oz. version.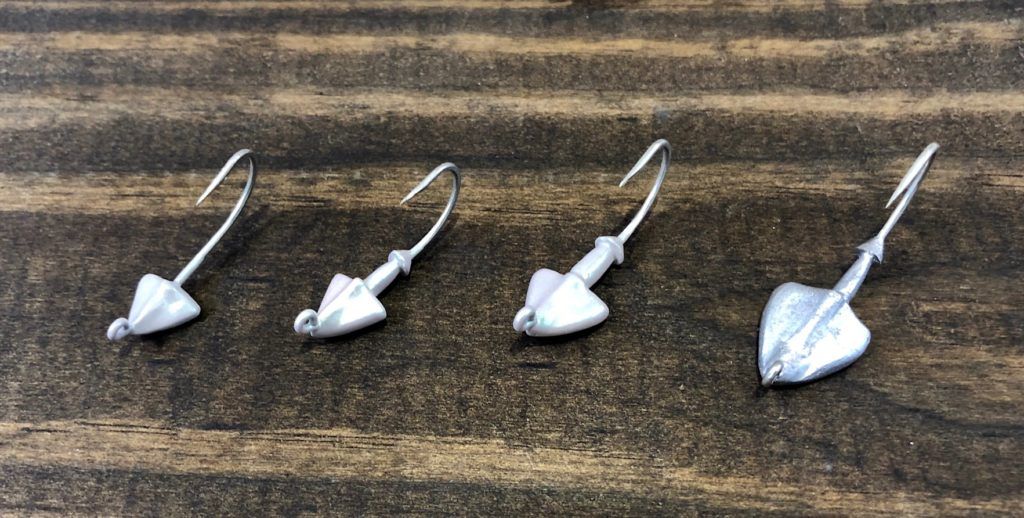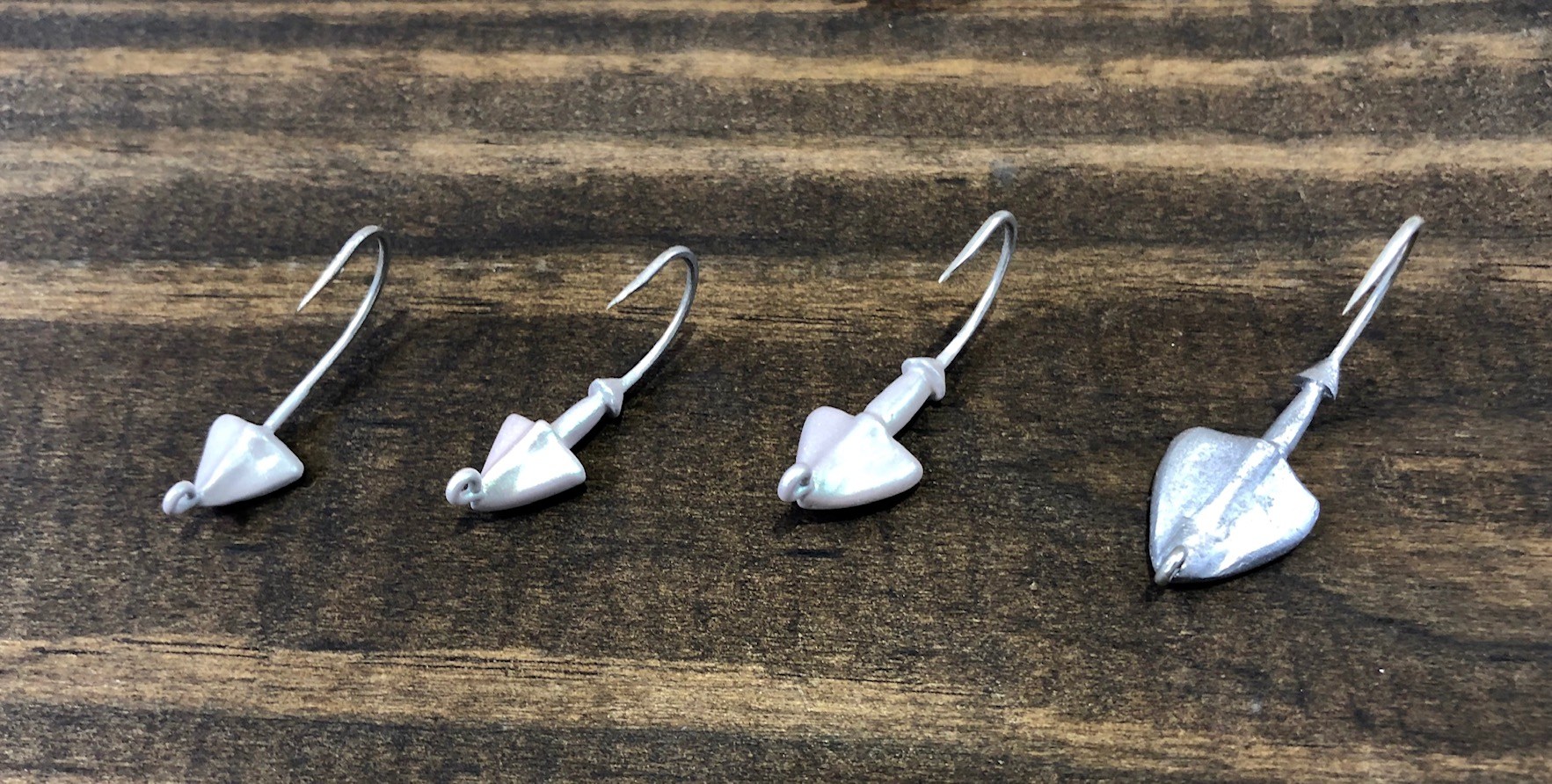 Future Consideration #2: I just love the Rage Tail Craw trailers. The flapping craw just looks fantastic, and I caught my personal best largemouth on a Buggs Original Bass Jig in Black/Blue with a matching Rage Tail Craw trailer. Two years from now I have to make available a flapping craw with similar action rigged on the Curl-Tail Jig. I guess that would make it the 3rd Generation. I just thing that would be awesome!
It's a big move to develop your own soft plastic. You have to be really sure of your idea, because it's thousands of dollars to get the mold made and you have to order tens of thousands of tails. But like I said, I think it would be awesome, and Lord willing I'll be in a position to make it happen in a two years or so.
What do you think of these ideas?
Catch you later!
Questions or Comments? Post here or email me at heath@buggsfishing.com